View
Image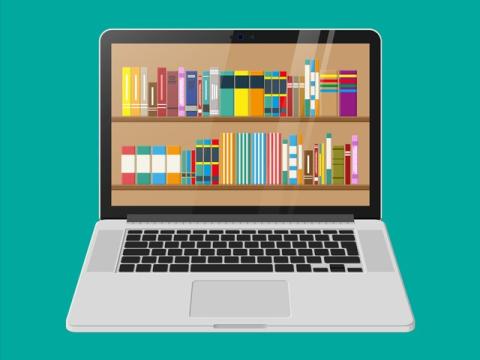 Main text
Our university's response to the Covid-19 crisis meant that all classes shifted online and the academic community lost access to both face-to-face services and the library's extensive physical collections.
The "library" at the Monterrey Institute of Technology is made up of 46 separate venues distributed across the institution's high school, undergraduate and graduate schools, as well as a national office. These venues are part of an integrated network of library services that supports all educational, research and academic service programmes in which students and faculty participate. In fact, the word "library" doesn't really do justice to a network that provides academic services to more than 100,000 users at different educational levels: 28,000 high school students; 59,000 undergraduates; 6,500 graduate students; and 12,000 staff.
Nonetheless, as we faced our new reality, the library needed to foster a new vision whereby all services and information should be ubiquitous and available with flexibility no matter the geographical limitations and challenges of time and space. Here are some of the steps we took:
Always open and online 
First, the library reinforced its virtual services to guarantee access to information as well as librarian assistance to our students and researchers. The library web portal was redesigned to encourage the use of these virtual services, while fundamental changes were made to the working teams of librarians via the creation of a central team that was focused on supporting information requests. Specific training was also delivered to all librarians to enable them to work with redesigned virtual interfaces that included the website, chat, electronic forms, email and web conferencing.
Also, to help with availability during service hours, a central team of reference librarians with representation across the 46 venues was formed to provide an immediate response "chat" service. The teacher-librarian service was also strengthened via events and virtual classes, including specific interventions coordinated with the teachers to ensure personalised attention to specific informational needs. The library also added new teaching and instruction services via its on-demand video channel, which provided options including short courses that were recorded and preserved on the channel, providing maximum flexibility.
Collection development 
In response to both the health emergency and attendant budget constraints, the library strategically planned a reduction in its spending on physical collections such as books, magazines, databases and other research materials by the second semester of 2020. Concurrently, and consistent with the university's new educational model, the library actively prioritised e-book purchases over printed ones. This "electronic preference" policy has helped us provide broad and equitable access to library resources for our community on and off campus.
Additionally, in close communication and coordination with faculty, we created the Center of Attention for Faculty, a one-stop-shop that, among other services, allows the identification of materials virtually, including their formats and availability, before the beginning of the semester. One of the key challenges here, given the pivot towards e-books, comes when a requested title exists only in printed format. This is more common than one might expect, with certain publishers either not prepared to provide their collections in a digital format or being unable to, given limited technological infrastructure or other similar issues. In such circumstances, library staff can provide the professor with recommendations of other titles that are available digitally. In addition, it's important to note that when pivoting towards e-books, complex negotiations can be required over the management of licences for electronic materials.
These changes to the library's collection policy have been carefully reviewed to minimise the impact on teaching and research, and with the aim of prioritising quality and service. To this end, the library made moves to strengthen connections with faculty by creating a new role known as "library-academic liaison leader" who documents information needs and bibliographic requirements through direct conversations with academic authorities and leading professors in each department.
Innovative interlibrary services

 
The library also implemented a new, electronic, "on-demand" model of access to resources through an interlibrary loan service (ILL). If a user (researcher, professor or student) looks for material in the digital library that is unavailable in the current catalogue, that user can request it by submitting an electronic form through the ILL service. This is received by a librarian at our university, who reviews the request and provides an electronic copy of the material by email.
This effectively expanded the library's capacity by an extra 40,000 journals as well as half a million book chapters – an amount of reference material that was simply unimaginable before. The evolution of this ILL service was undoubtedly key for the library in reducing annual spending on digital collections such as books, magazines and other research materials. In most cases, the requested material was available open access, but the user didn't know it; in other cases, it was available under subscription but the user couldn't find it; the rest of the time, the library covered the acquisition cost.
In summary, academic libraries need to reinvent themselves by finding new strategies for content curation and adding value to their services. For many years, libraries were primarily concerned with bringing knowledge from the outside world into their institutions or communities. In the new reality, this is not enough.
José Vladimir Burgos Aguilar is national director of libraries at Monterrey Institute of Technology.
If you found this interesting and want advice and insight from academics and university staff delivered direct to your inbox each week, sign up for the THE Campus newsletter.
Standfirst
As we face our new reality, library services need a new vision, becoming ubiquitous and available no matter the challenges of time and space