View
Image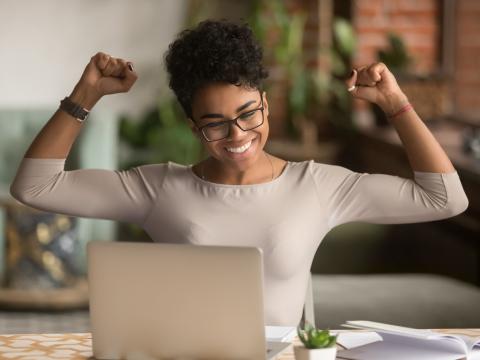 Summary
Find out how to ensure quality when designing online courses in this Q&A with senior instructional designer Penny Ralston, filmed as part of REMOTE, the connected faculty summit. The virtual event showcased best practice, techniques and tools for online teaching in higher education. If you're in a rush, browse the timeline below for the key topics covered and where in the video to find them. 
00:14 What does ensuring quality mean in the context of digital learning? 
01:10 Top takeaways for ensuring quality when designing digital courses 
04:20 When taking a learner-centred design approach what are the key things that will benefit learners? 
06:33 What key things emerge when instructional designers work with faculty members to develop or enhance courses? 
10:40 How do you talk to lecturers who are reluctant to work with an instructional designer because they don't trust the modality or departure from traditional teaching styles? 
13:00 How do you prevent cheating and put effective assessment in place in an online learning environment? 
17:06 The Quality Matters programme and how it can be helpful to instructors developing courses 
20:19 Examples of successful course innovations or enhancements put in place by faculty 
23:20 Tips on online proctoring or additional safeguards to ensure authentic assessment 
26:12 How can staff maintain a level of quality when trying to balance time teaching against course development and design? 
This video was produced by REMOTE, the connected faculty summit, hosted by Arizona State University.  
Standfirst
Penny Ralston-Berg, senior instructional designer at Penn State World Campus, discusses how to ensure quality in digital teaching and learning