View
Image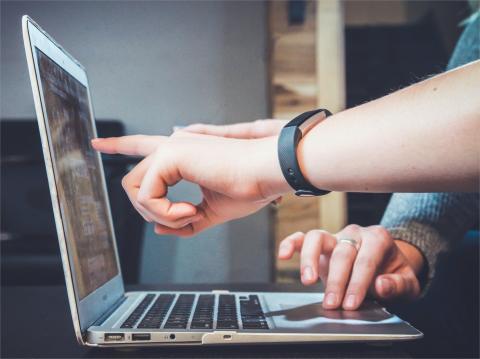 Main text
After the upheaval of Covid-19, many questions remain unanswered about the future of higher education. One that we can start to answer is how universities can ensure that students are "work ready" – or rather "career capable" – and how they can develop their employability through virtual experiences.
The pandemic has meant that almost all universities have been forced to shift to virtual learning. But many were unprepared to maximise the potential for delivering experiential learning online.
There is an assumption that experiential learning is immersive, the usual suspects being work-integrated learning placements, semester-long study exchanges or, in the extracurricular space, work experience and entrepreneurship programmes.
A second, incorrect, assumption is that the virtual space cannot deliver this kind of immersive learning.
Given the travel restrictions and social distancing imposed by Covid-19, it is time to demonstrate how high-quality virtual experiential learning can be delivered, and how it can be done at scale and at low cost.
How do we learn employability?
Learning is life-wide and lifelong. The experience that we have all had switching to virtual and hybrid teaching delivery should help us recognise that the way we enhance our employability is through reflecting on experiences and learning from them. The disruption of the past year has enhanced our employability by developing capabilities including resilience, adaptive technological change and self-awareness, to name a few.
So, how do we take this personal journey and translate it into enrichment opportunities for our students?
Identifying learning opportunities
Consider our own experience as instructors in the transition to working from home and the upheaval we all experienced. Then consider how we learned from it. We develop durable capabilities and mindsets through all aspects of life – not only in formal educational settings but through our lived experiences.
What matters is how we identify the learning opportunities from which we can develop our capabilities and enhance our employability.
In the extracurricular or lived experience space, in the absence of learning frameworks and assessment rubrics, these learning moments can be more difficult to identify, unlock and articulate.
Situation, experience, action and learning
One way of doing this can be articulated through the acronym SEAL: situation, experience, action and learning.
Developed in partnership with our students, this method helps them to identify learning moments in any experience and to articulate the value of that experience for their employability. This simple method has now been used by tens of thousands of learners worldwide.
Thinking through learning gain and employability development in this holistic way enables us to leverage virtual, hybrid and in-person activities in more creative ways. It is not just curriculum or pedagogy that develops us; learning is not just what happens in the in-person or virtual classroom or workplace, but also how we get to the classroom and workplace as human beings.
Experiential learning online
Long before Covid, universities were trying to deliver experiential learning programmes systematically across the student lifecycle, but the reality was complex and costly to manage, with quality assurance questions raised before even considering virtual delivery.
But with in-person work experience now very limited, a number of edtech companies have emerged, supporting experiential learning through online, blended and in-person authentic industry experiences.
These "experiential learning companies" (ELCs) create mentorship and work experience networks within universities and facilitate links between universities and employers, and individual students and employers.
We work with edtech provider Practera, whose platform provides access to industry projects, virtual internships, mentoring, work simulations, competency articulation and e-portfolios, all of which can be delivered at scale, online and within curricular, co-curricular and extracurricular spaces.
These experiences can be self-directed, moderated and academically assessed, providing educators with flexibility when designing experiential learning opportunities. Most importantly, they provide students with the opportunity to reflect on and learn from their experiences, enabling them to develop and articulate those critical human capabilities and behaviours that enhance employability.
Benefits of digital industry projects
Digital industry projects are team-based projects connecting thousands of students with hundreds of employers virtually, enabling students to apply their knowledge to real industry problems and reflect on and learn from these experiences. Feedback from students and employers has indicated that by engaging in these digital industry projects, students foster and develop much sought-after capabilities such as innovation, resilience, emotional intelligence and creativity.
Until recently, quality assurance was a concern across the sector, with a desire for evidence of learning gain critical to the success of such projects.
Research by Practera in 2020 demonstrated that virtual engagement produced equivalent or better-quality learning gain compared with traditional or hybrid engagement.
In addition, under appropriate conditions with effective learning design, online project learning models can deliver comparable outcomes to largely offline models for up to 90 per cent less cost.
We now know that quality virtual and hybrid experiential learning experiences demonstrably enable students to enhance their employability and can be delivered at scale and at low cost.
Dino Willox is director of student employability at the University of Queensland, and Laura-Anne Bull is executive director for academic partnerships at Practera.
If you would like advice and insight from academics and university staff delivered direct to your inbox each week, sign up for the Campus newsletter.
Standfirst
From digital industry projects to virtual internships, employability can be enhanced online in many ways, but it is how students reflect upon and learn from their experiences that is important, as Dino Willox and Laura-Anne Bull explain