View
Image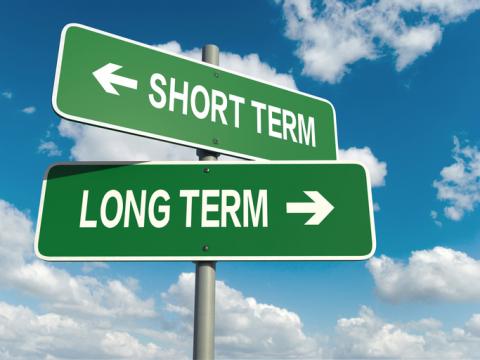 Main text
When I was a graduate student in the late 1990s, the North American labour market was undergoing a profound (albeit gradual, in modern terms) shift. A still nascent but booming internet economy, expanding international trade agreements and the offshoring of industrial jobs led to mass factory and plant closures. 
Worker retraining, in turn, became a political (and policy) imperative. And with good reason: investments in short-term training are an intuitive policy response to disruptions in the labour market. But while the short-term benefits of retraining (job placement and increased wages) were well documented even then, precious little was known about the long-term career effects. 
How, my colleagues and I wondered, did workers who had been displaced and retrained fare later in life? The findings of our resulting study were unsettling. And they offer critical lessons for institutions of higher education and training providers now serving workers displaced by the pandemic and the resulting economic downturn (and subsequent recovery).
For some workers in the study, the experience served as a catalyst for finding new career paths and occupations that were meaningful and fulfilling to them in the long term. The impact of retraining, however, was unclear in this path. Retraining had little to no long-term impact for a second group, with workers retiring early or staying on unemployment or public assistance for extended periods of time. 
Most alarming, however, was our finding that even among workers who were able to reskill and find employment relatively quickly, the long-term effects were actively harmful. The experience of retraining had resulted in an increased feeling of negativity towards work − even a complex − which we termed a "poisoning effect". These workers now possessed a high degree of suspicion toward employers and training assistance.
It is possible that these feelings eventually festered into career limiters that made these workers less effective and invested in work. It's a phenomenon we cannot allow to repeat itself.
One can argue that the root of the poisoning was the generic and short-sighted nature of the retraining and career placement opportunities many workers received. The opportunities probably ran counter to their long-term career aspirations, and workers were frustrated that their career and economic trajectories were changed by a system of public workforce training that emphasised short-term labour market outcomes over long-term goals.
Short-term worker retraining often follows what at first seems to be a simple formula: unemployed workers seek out government retraining assistance, receive referrals to one of a limited number of training options based on their previous experience, complete the training and then get placed in a job. 
But research suggests that the realities are much more complex. And getting Americans back to work, at any cost, may have harmful long-term implications. Research from two decades ago still offers critical lessons for us today − and insights that should give us pause as we once again work to reshape the career trajectories of millions of workers for decades to come. The lesson from this research is that we need to be careful about categorising different groups. Universities need to focus on the long-term ramifications of their service to students, not simply sort them into programmes based on convenience. 
We must develop a three-pronged solution, deploying our systems of higher learning, our public workforce infrastructure and the might of corporate America. 
Against that backdrop, higher education must employ a more human-centred design to education, fuelled by a greater degree of compassion and understanding for displaced workers. Often, they simply don't have four years of time or money to pursue traditional degree options, making lower-paying jobs or short-term training more attractive. To combat this, institutions and companies must play the long game rather than simply focusing on the short-term race to enrol adult learners.
With the careers and economic futures of millions hanging in the balance, colleges and universities must seize this moment to change. Institutions can take a more empathetic approach by designing educational offerings that pack an economic punch in the short term while still paying off in the long term.
For example, the non-profit Education Design Lab has partnered with a coalition of seven community colleges to create workforce-relevant "micropathways" to help low-wage and entry-level workers advance into roles paying at least median wage that can also stack with additional training and education to support career advancement.
In Virginia, community colleges are collaborating with health systems Sentara Healthcare and Optima Health to build stackable pathways in healthcare programmes that help workers prepare for in-demand roles while building skills and experience that can be supplemented with additional education and training. 
At National University, where I serve as provost, our College of Education has rolled out low-cost professional development training through short courses that can help educators gain new skills and that count toward degrees and certificates. To make good on the potential of short-term credentials, we must ensure they can build toward immediate wage gains and career advancement without harming workers' ability to advance further by adding skills and credentials.
Overcoming the challenges of the pandemic and preventing another bout of poisoning will require us to question long-held assumptions about the nature of learning and work. Too often industrial management systems sort and categorise workers in the interests of efficiency and speed, resulting in outcomes that are very different from the sort of career development that allows workers to contribute more and thrive. 
After a long and difficult year, we are finally seeing signs of economic vitality, with a labour market and consumer demand roaring back. But to counteract the human capital setbacks of the Covid-19 crisis, higher education institutions need to think not just about incremental economic gains but setting the stage for workers to build durable skills that enable longer-term economic mobility.
Gangaram Singh is provost of National University, a non-profit university in San Diego, US, that specialises in serving working adults, veterans and educators.
Standfirst
Institutions must stop and think before helping reshape the career trajectories of millions of workers, says Gangaram Singh