View
Image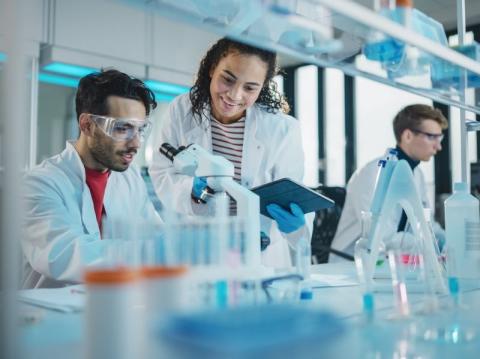 Main text
For centuries, academics have been exchanging knowledge with non-academic communities. It is, therefore, surprising that the sector has only in recent times started looking at knowledge exchange as a systematic process that can benefit society, the economy and the planet.
According to the Knowledge Exchange Framework (KEF), knowledge exchange is defined by the following criteria:
1) Research partnerships;
2) Working with business;
3) Working with the public and third sector;
4) Skills, enterprise and entrepreneurship;
5) Local growth and regeneration;
6) IP and commercialisation;
7) Public and community engagement.
Although it is not uncommon for a single knowledge exchange project to include each of these elements, it would appear, as a sector, we are finding it difficult to categorise many of our knowledge exchange activities in line with the KEF. 
Rather than trying to generate activities that are a direct fit with the KEF, we asked ourselves: what exactly do we want to achieve through a knowledge exchange programme? Furthermore, due to limited resources, we knew that whatever the answer, we would need to start small.
It soon became apparent that Innovate UK's flagship Knowledge Transfer Partnership (KTP) programme was an obvious choice. The well-documented benefits of this programme made it an attractive option – for every £1 invested, a partnership returns more than £7 to the UK economy; companies innovate; universities build solid partnerships; and KTPs regularly lead to further, and even greater, collaborations.
The University of the West of Scotland was not particularly known for knowledge transfer, so how did we go about creating Scotland's largest – and one of the UK's fastest-growing – KTP portfolios in just a couple of years?
Institutional commitment: There are three regional KTP centres in Scotland – East, North and West – used by institutions across the country; however, we quickly realised that by not having a dedicated internal team, we lacked significant drive and commitment to ensure our KTP programme would succeed. Therefore, in 2018, we established a KTP Centre – Scotland's first institutional centre dedicated to knowledge transfer partnerships. The university's senior leadership team positioned KTPs as a strategic priority, informing our ambitious institutional strategy, as well as continuously promoting KTPs to academics, business partners and students. Buy-in and unequivocal support at leadership level is absolutely crucial for success.
Teams and organisation: It might sound like a cliché, but people are critical to the success of any knowledge exchange programme. Our KTP Centre includes highly experienced professionals with unrivalled know-how and industry links with UK businesses such as Helia Photonics, Frog Systems and Novosound. They have years of experience running knowledge exchange projects across a range of research areas including artificial intelligence, engineering, chemical engineering, and management. This highly experienced team form a key part of a broader research and innovation support function. Flattening the hierarchical chain of command, and trusting that strong leadership would emerge, is at the heart of the achieved success. Holding teams highly accountable while trusting their abilities to deliver in even the most challenging situations is key.
Culture: Building trust and bringing down barriers between academic and non-academic teams spanning a wide variety of functions has created a highly collegial and supportive environment, where the "we help each other" slogan is central to everything we do. Our academic research is highly interdisciplinary; there is no room for an "us and them" mentality, and we subordinate everything to the success of projects.
Incentivisation: There is no doubt that incentives play a huge part in growth. Project success leads to reinvestment in academic teams, which then create further opportunities, creating a virtuous cycle of success. Rarely can academic colleagues experience better external validation. They see their project partners increase revenues and profits, the results of their teamwork being published and winning awards and research associates attaining significant industry recognition. Add the incentive that enables KTP associates to join a PhD programme and that, arguably, creates a perfect recipe for academic-industry collaboration that benefits the institution, the business and society as a whole.
There really is no secret formula to ensuring the success of a knowledge exchange programme. Each of the elements outlined are crucial if you want to succeed. However, my one key takeaway would be that if you do not have strong endorsement at senior leadership level, and your knowledge exchange programme is not underpinned by institutional strategy, you will fail to reap the incredible rewards that a successful programme can bring to your institution. Solid engagement at senior level is absolutely vital for success.
Milan Radosavljevic is vice-principal and pro vice-chancellor for research, innovation and engagement at the University of the West of Scotland.
If you found this interesting and want advice and insight from academics and university staff delivered direct to your inbox each week, sign up for the THE Campus newsletter.
Standfirst
Tips on how to create a successful knowledge exchange programme that fosters a truly collaborative culture, from Milan Radosavljevic