View
Image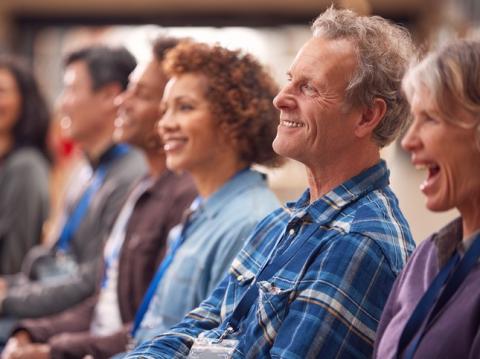 Main text
Universities are notoriously bad at attracting and supporting non-traditional students, and the pandemic has only served to exacerbate the situation. It goes without saying that many students who come from non-traditional backgrounds are from a widening-participation neighbourhood and/or mature students, meaning they can find it doubly hard, because most traditional universities can only cope with one or the other.
More needs to be done to attract these students, as universities ordinarily pursue students from the traditional route, in which they have studied a BTEC or A levels. This means that too many mature students go unnoticed due to not having followed the "set" academic pathway.
These students are more likely to come from deprived areas or have family/caring responsibilities, so higher education may not always be their primary focus. Non-traditional students very often have a range of qualifications compared with their traditional counterparts which, in theory, allows universities the opportunity to be more flexible in their entry criteria.
Furthermore, some universities have extremely challenging tests or require applicants to write academic essays and reports, which can easily isolate students who come from a widening-participation background. So, hurdles and obstacles are created from the outset and then vice-chancellors wonder why their student population is not diverse.
Look beyond A levels 
Non-traditional students should be given an equitable opportunity to join any university and not be discriminated against by entry tests or interviews that make it difficult for them to demonstrate their true academic and personal value. Non-traditional students often bring with them the benefit of having engaged in professional work experience so, rather than having that held against them as it so often is, institutions should acknowledge this as a criterion instead of focusing on the number and grade of qualifications.
After all, non-traditional students' additional perspectives can bring a lot to the learning experience, not just for themselves but also how it can aid their fellow students' learning and life experience. Most universities focus their admissions criteria incredibly narrowly on prior academic attainment even when the introduction of a presentation or other assessment methods that truly capture the full experience, knowledge and skill set of the non-traditional student would be of benefit and offer equity. Similarly, the offer of bursaries or scholarships would allow these students, often BAME and from deprived areas, a fairer opportunity to enter higher education.
Support students to keep education in their lives 
Allowing students the opportunity to fit their higher education journey around their lives is naturally incredibly appealing. Universities should be as flexible as possible in giving students the option to pause their studies with no detriment and without having to wait until the start of a new academic year to resume. This is the ideal universities should be moving towards, and we need to realise that children, family, relatives and sometimes life just gets in the way. Accordingly, universities should offer flexible, and to a certain extent personalised, learning models to suit their students.
University admissions teams should also consider that regardless of age or ethnicity we all have differing skill levels in areas such as digital literacy and research. Offering short courses and workshops to help non-traditional students become more comfortable with university life would attract more of them and also offer the support they need.
Incorporate foundation years 
A recent trend has seen a number of universities, including Arden University, where I work, offer integrated foundation years on their courses, allowing non-traditional students to undertake an additional year to help adequately prepare them for higher levels of academic study.
Key skills such as digital literacy, academic writing, research and referencing are the most common areas embedded into foundation courses, allowing students to hit the ground running when they begin their full undergrad studies without being overwhelmed by how many plates higher education relies on them to spin at once. Many mature and widening-participation students find the additional year useful because it prepares them for Level 4 study and above.
Conclusion 
Attracting and retaining non-traditional students is all about offering as much support as possible, be this from an academic, personal or financial perspective. Many universities have latched onto the need for an inclusive and diverse curriculum that reflects its student body, allowing students to see themselves in the teaching, learning and assessment strategy, thus making them feel more comfortable.
Alongside institutions, the government also has a key role in encouraging these students into higher education. It plays a significant part in changing behaviour, from the funding available to the policies that it develops around higher education.
Dilshad Sheikh is dean of the faculty of business at Arden University, UK.

If you found this interesting and want advice and insight from academics and university staff delivered direct to your inbox each week, sign up for the THE Campus newsletter.
Standfirst
Hurdles and obstacles are created from the outset and then vice-chancellors wonder why their student population is not diverse, says Dilshad Sheikh