View
Image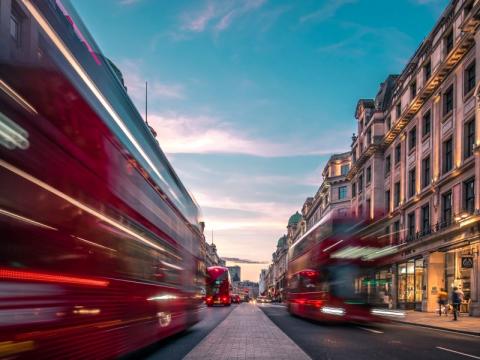 Main text
The 21st century has yet to agree on a shared definition for the new civic university, but UK professor John Goddard, who has written extensively on the topic, suggests that a civic university is one that integrates teaching, research and engagement with the outside world such that each enhances the other. Research has socio-economic impact built in from the start and teaching has strong community involvement. Most importantly, there is a soft, flexible boundary between the institution and society.
Almost five years ago, King's College London set out a strategic vision to take us to our 200th anniversary in 2029. Central to this is a commitment to be a civic university at the heart of London, working in mutually beneficial partnerships within our home boroughs of Lambeth, Southwark and Westminster. We wanted to explore what civic engagement might mean in the context of our institution. This is what we've learned so far.
Listening to local communities
To begin to make our vision a reality, we undertook an extensive listening exercise with our partners in London, and across the boroughs where our campuses are situated, to better understand their needs and to find out what they thought about their relationship with the university.
What we heard during these conversations wasn't always easy listening. We heard about the challenges and hurdles in working with such a large and complex institution, but also about positive experiences as well as great enthusiasm for future collaboration.
Crucially, our conversations underlined that working in partnership would be the most effective way to contribute to London and our home boroughs. In simple terms, doing things "with" and not "to" local communities, recognising the depth of expertise within communities and the value of those communities being co-creators of potential ideas and solutions.
Mapping local need against our strengths
Following these conversations, we mapped local strategies against the university's strengths and vision to identify four mutual priorities:
education and attainment

health and well-being

business and enterprise

community resilience.
All these are areas in which there is a local need, where the university has strength and expertise and where there is potential to enhance and expand our contribution locally.
We knew we couldn't take a "one-size-fits-all" approach. Lambeth, Southwark and Westminster, although geographically close, all have unique characteristics and challenges to address, so plans needed to be tailored to each borough. We developed bespoke agreements, outlining areas for collaboration that connect back to the university's strengths in education and research.
London as a living classroom
Central to our approach has been the notion that London should be at the heart of the university's education: a place where students can put their learning to work in real-world situations, while also contributing to the city.
These collaborations enhance students' educational experience and develop lifelong connections and networks while also meeting the needs of local communities. Our business school consultancy supports small local businesses in London while simultaneously providing practical work and learning experiences for our students. Extracurricular opportunities such as King's Civic Challenge, which brings together teams of students, staff and local charities to co-create solutions to local challenges, provide exceptional and practical learning opportunities.
London as an active laboratory
We set out to ensure our research is informed by London and its citizens, drawing on lived experience to deliver benefits to the capital and local communities. An example is research into sickle cell disease. London's large African and African-Caribbean population means it has one of the greatest concentrations of people living with sickle cell disease in Europe. The majority of UK patients live in south London meaning this globally relevant research is only made possible by local patient communities who work with us to co-design studies and help us find new treatments.
Interconnected, interdependent and stronger in partnership
To say a lot has changed since we launched Vision 2029 is an understatement. Covid forced a strength test of our local relationships, challenging us to find out if what we had been striving towards for the preceding four years had actually worked when our communities needed us most.
During the pandemic, we realised how strong our local relationships had become. We reached out to local councils, NHS partners and communities immediately, drawing on our networks to assess and understand what London and our home boroughs needed. This meant that our staff and students could respond in a targeted way, with everything from storage space for emergency supplies for NHS partners to tackling food poverty. And we understood how our localised approach had potential value when applied to the localities in which our students found themselves during lockdown – be that at home across the UK or abroad. We are taking that learning into account as we evolve and refine our approach to external partnerships and engagement.
Our local relationships are powerful and meaningful because they are based on ongoing collaboration and regular interaction – not special projects and one-off initiatives. As we look to the future, we'll continue to work together with our home boroughs to create opportunities for our students, co-design research and respond to local need.
Deborah Bull is vice president for communities and national engagement at King's College London and a cross-bench peer in the House of Lords.
Standfirst
Deborah Bull outlines how institutions can make their civic duties a strategic priority, developing mutually beneficial partnerships with local communities and organisations