View
Image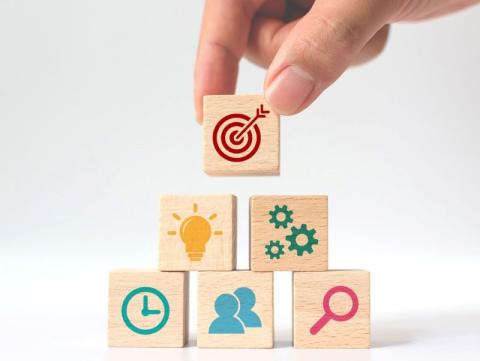 Summary
This video will cover:
00:05 Where to find online data about your research output
01:08 Actions to improve your h-index, citation scores and research visibility
02:01 A task to track the impact of your actions on your research metrics
Transcript
Where can you find the Altmetric scores of your publications?
Participating publications will now offer a graphic displaying a score alongside each publication. Examples include journals published by Oxford University Press, Cambridge University Press, Wiley and many others.
What alternate measures are there that gather output-focused data?
Mendeley offers a reference manager which is used to order and share research papers and generate bibliographies for scholarly articles. It can serve as an alternate measure of research output as it points to usage of the research before it manifests in citations.
Now that you know how to locate your metrics comes the difficult step of curating your data to elevate the visibility of your research output.
This is a process that you will have to undertake for each piece, and it is important that you track your starting point, actions and outcomes.
This is admittedly a time-consuming effort, but the result of engaging with it will be much more improved visibility of your output and, ultimately, a better chance of achieving real-world impact.
It is possible to improve your h-index by bringing citations to the attention of data aggregators by reviewing the information that is held about you, as explained earlier. Also, you can increase your citation score by including your works in your future publications as and when appropriate.
News media references are highly rated in terms of research impact visibility. The way you can influence these is by writing for the media yourself and including references to your outputs in your articles, for example, through The Conversation.
You can also write on blogs, including starting your own blog, and referring to your outputs.
Social media that also feed information into tools like Altmetric are significantly easier to influence. You can disseminate your work through Twitter, Facebook, LinkedIn, even by editing Wikipedia entries and including your outputs as references. You can also encourage your network to disseminate your work through their outlets.
At the end of the video, try the following task: visit the journal or publisher page of each of your publications; locate the Altmetric graphic or other citation data; make a note of the information that is held about the usage and visibility of your work; create a spreadsheet where you can mark your output's visibility; track actions that you're taking to improve it and monitor outcomes of any interventions. You will be surprised at the impact a few simple actions on the visibility of your work can have.
Thank you for your attention.
Rewatch "Making research metrics work for you, part one" here.
Ioannis Glinavos is a senior lecturer in law and an e-learning specialist at the University of Westminster.
Standfirst
Steps you can take to improve your research data and elevate the visibility of your work, in part two of Ioannis Glinavos' advice on managing metrics