View
Image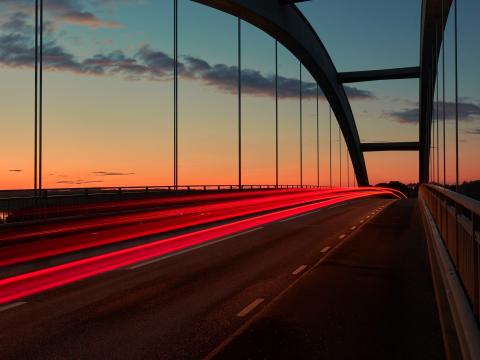 Summary
This video will cover: 
00:27 Catering to students' unique challenges and needs 
01:00 Ensuring all students can contribute  
01:24 Bridging the digital divide 
Transcript
Equity in education. In health outcomes research we talk about social determinants of health.   
In education we can look through the same lens and determine that we want to see the absence of disparities in educational outcomes, especially in this current climate.  
My name is Otito Iwuchukwu and I am an assistant professor in the School of Pharmacy and Health Sciences at Fairleigh Dickinson University in Madison, New Jersey.  
Ensuring equity in our classrooms as educators would require an integrated understanding and awareness of the unique challenges and barriers faced by our students, and then providing additional supports to overcome these barriers.   
As instructors, think about creating and making available audio-only versions of learning videos. Zoom can do this quite well. Also, consider having students take low-stakes assessments offline and other asynchronous materials in order to work on course materials in their own time.   
I find having a democratic set-up in my classroom, and having everyone contribute, brings in the dimensions of fairness and inclusion and gives my students a sense of ownership, a foundational basis for ensuring equity. We can also create safe spaces to moderate discussions online or offline so that all voices are heard.  
Other things that we can do in these times to bridge the digital divide could be providing relevant information in different formats, sharing audio transcripts from our videos for students who may only be able to access audio versions of these materials.  
We can also take out time to ensure that we are compressing our files to ensure that posted materials don't require high download bandwidths.  
The switch from face-to-face instruction to online learning makes it even more critical for us to ensure equitable access to learning materials and resources for our students.  
As educators, we shouldn't focus only on pedagogical outcomes without considering other determinants of learners' success.   
We can think of the issue of achieving equity in education as a kaleidoscope where we use the same basic lens to peer through but we also use it to reflect our diverse students' needs, meeting them at their point of need while creating beautiful representative patterns of them.
Thank you. 
This video was produced by Otito Iwuchukwu, assistant professor in the School of Pharmacy and Health Sciences at Fairleigh Dickinson University.  
Standfirst
Otito Iwuchukwu talks about how to take an equity-first approach to delivering online courses to ensure all students can access the resources they need and have their voices heard