View
Image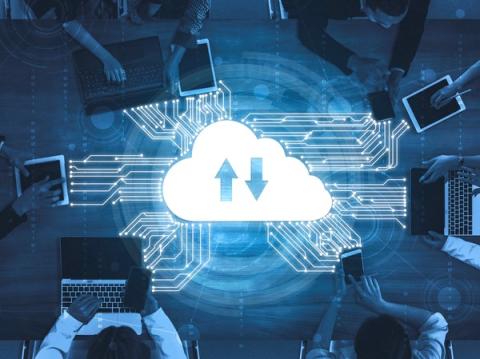 Main text
UK universities have been encouraged to adopt a more collaborative mindset in the past decade or so. Sometimes, past alliances or geographical proximity have provided fertile ground on which natural consortia can be nurtured. And occasionally institutions have been pushed to experiment with unexpected and untested partnerships. In research-intensive institutions this shift has been driven in large part by the consolidation of funding opportunities and the preponderance of funding competitions run by UKRI/Research England and other funders in which clubbing together with another institution unlocks access to larger chests of research funding treasure.
Potentially lucrative as they are, inter-institutional collaborations present many challenges. One of these is technological. Students, researchers and staff engaged in joint projects are often expected to navigate resources and opportunities contained in utterly different systems across organisations, with separate credentials and diverse approaches to user interfaces. The experience for end users can be disjointed at best and, at worst, jarringly highlight the disparities between collaborating institutions.
Shared tech – the perceived barriers 
Sharing technology makes sense in this environment and promises many advantages. Beyond exploiting their joint buying power, institutions working together can level up the experience of students, researchers and staff, even in the face of their historical differences as organisations, by using common technology platforms. This is especially the case for any systems meant to support people at different stages of their university existence. Why use several event management systems, payment systems, career-tracking systems, and so on, when one common system can span all these requirements? Coordinating services in this way, universities can help foster deeper collaborations and might even cut down on duplication by sharing generic provision and making opportunities more widely accessible to people across their consortia.
Several perceived barriers stand in the way of this vision, however. The most apparent impediment is perhaps the easiest to debunk: that is, the idea that institutions' existing technological infrastructures are too dissimilar to allow for shared solutions. On the contrary, university IT services have become extraordinarily adept not only at integrating different services into their central offering, but in building their own solutions with interoperability and portability of data in mind.
Less immediate, yet perhaps more difficult to overcome, is the issue of competition. After all, why share a slick, new technology solution and potentially share provision? Especially when, in an increasingly marketised UK higher education space, doing so might appear to reduce the breadth of a university's offering or dilute its distinctiveness?
When it works 
The advantages, though, are potentially enormous. In a shared technologies world, where generic learning provision is offered across close-knit university partnerships, efficiencies of scale would be there for the taking. More importantly, there would be more time to focus on the things that make individual institutions unique.
The beginnings of shared technology and provision are visible in collaborations across the UK. In the postgraduate and researcher space, for instance, projects such as the Prosper Researcher Hub and the C-DICE postdoctoral development centre are sharing resources efficiently by taking on shared platforms. And their forebears, such as the Bloomsbury Postgraduate Skills Network (BPSN), have moved from multiple, institution-specific event and tracking systems to shared technology that is making shared provision simple and easy to offer. BPSN's new approach allows all eight participating institutions across London to share courses and resources quickly and efficiently and to track engagement and participation across the group. The outcome is simple and persuasive: seats are not left empty, provision is not duplicated and each institution has more time to spend on its own distinctive activities.
Supporting collaboration to play to our strengths
These examples of inter-institutional collaboration demonstrate that the "people" processes around sharing are catching up to the possibilities offered by the latest technology. These projects are succeeding because they do not aim to share or reinvent services that already exist in their individual institutions but instead, because they seek to open up and share resources across their partners, made accessible and manageable by technology. They are at the forefront of real change which, if we collectively manage it well, has the potential to improve the experience for students, researchers and staff, save resources and enhance the ability of every university everywhere to play to its strengths.
John Miles is founder and CEO of Inkpath. He built the first proof-of-concept prototype of Inkpath while at the University of Oxford, where he was training officer for the humanities division and a research associate at Wadham College.
If you found this interesting and want advice and insight from academics and university staff delivered direct to your inbox each week, sign up for the THE Campus newsletter.
Standfirst
Too many inter-institutional collaborations are derailed due to a false belief that institutions' tech infrastructures are too dissimilar, says John Miles