View
Image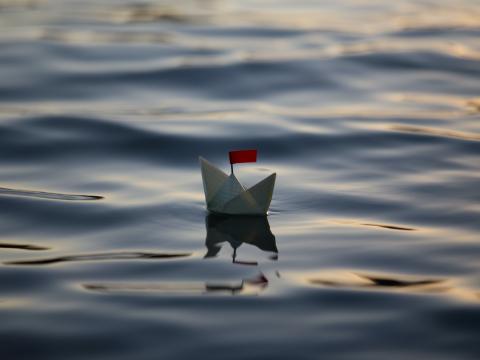 Main text
Technology-enhanced learning enables us to structure courses in ways that best support diverse student cohorts. We can use a mix of timetabled synchronous and independent asynchronous learning on campus and online.  
For activities such as workshops, tutorials, science labs, studio work and group assessment activities, students want or need to be on campus interacting face to face. Some students need to complete work-integrated learning within industry or the community. 
But much course content can be delivered online in ways that improve learning, broaden access and help students succeed, even when they are balancing study with work and other responsibilities. If students need flexibility to fit their learning into their lives, we can offer that.  
Structuring and signposting online content 
Some academics favour the "Netflix approach", making all the course content available from the beginning of the teaching period to allow students to work through at their own pace. However, it is essential to provide a road map for how and in what order to engage with the content, even if it includes the odd binge to manage other responsibilities, catch up or review.  
This road map or guidance can be provided in a number of ways, including using automation, so the instructor can focus on higher value aspects of teaching. 
Useful tools to help students navigate online courses include:  
Using a consistent topic structure and look and feel of the content will help students concentrate on their learning rather than site navigation. This may include having a similar introductory image, text or video for each topic. It may also involve creating a regular order when adding activities and resources using the tools available, for instance: a) introductory activity, b) learning materials, c) practice activity, d) learning materials, e) assessment.  
Clear upfront topic instructions with information about how learning experiences relate to outcomes and assessments will provide students with guidance, context and relevance. Clearly articulating what students should be achieving in each topic is intended to help with goal setting and motivation. 
Descriptions for all activities and content will assist with clarity and goal setting. Description text can include a brief outline of why students are required to complete an activity, what they are required to do, the deadline date and an estimated time for completing each step. This helps them manage competing priorities and gain a sense of accomplishment. Breaking down activities and content into smaller chunks helps our students manage their busy lives. 
Graphical organisers providing visual representations or summary tables outline course requirements and structure in a way that is immediately clear. These can be created using tables, editing text and embedding links directly in your learning management system, using Powerpoint or Canva to create an image or a free mind-mapping tool to create a site structure. 
Regular communication in the form of frequent messages from the academic providing guidance about next steps and cohort-level summaries of progress so far helps students feel they are supported on the learning journey, without the need for constant individual contact. As well as peer collaboration, instructor presence is an essential part of a digital learning experience, but educators need to consider how to manage their time effectively. As well as using standard discussion tools, they can create weekly summary videos and friendly "welcome to the week" messages, and share images that provide information about cohort performance in a task. 
Standfirst
Technology supports a much more flexible approach to learning, but it is important that instructors guide students through each stage of the course to ensure they engage with content in a logical order, as Kylie Readman, Garth Maker and Astrid Davine explain