View
Image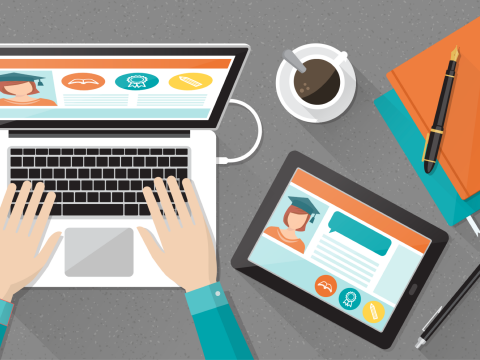 Summary
Moving courses online opens opportunities to create a more engaged and integrated learning experience. Here David Kellerman talks about how he has used Microsoft Teams to enhance his teaching, filmed as part of REMOTE, the connected faculty summit. The virtual event showcased best practice, techniques and tools for online teaching in higher education. If you're in a rush, browse the timeline below for the key topics covered and where to find them in the video.  
02:00 How faculty can use Microsoft Teams to transfer campus experiences to online experiences – using UNSWS as an example of a university delivering courses bimodally to on-campus and remote students 
03:25 Using Office 365 to teach large courses 
04:07 What are the core experiences of the university campus that need to be translated online and how to do this eg live lectures? 
07:19 How does Microsoft Teams support the direct lecturer to student experience? Or even offer an improved, more engaged learning experience? 
14:42 Modularising your online course into topics that map to different weeks 
16:30 Using other channels and functions of Microsoft Teams 
24:00 How can you effectively use discussion forums through Microsoft Teams? 
27:00 Can instructors use Teams for in-classroom students working with remote students? 
30:05 How easy is it to incorporate a poll for students within Teams? 
This video was produced by REMOTE, the connected faculty summit, hosted by Arizona State University.  
Standfirst
Learn how to use Microsoft Teams to offer students an engaging online learning experience with David Kellerman, senior lecturer at UNSW