View
Image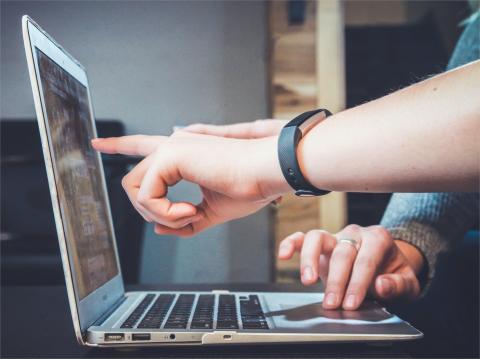 Main text
We developed the Common Framework for Online Education to support all academic staff involved in teaching our students. It was designed as a means to both enhance and assure the quality of our online delivery, after the unexpected and sudden pivot into online teaching and learning.
It provides a tool for communicating a coherent model of educational delivery for all our online learning. The framework was designed with three key purposes in mind:
1. to articulate feasible ways in which the University of Southampton could continue to deliver its programmes online in line with the university's strategies and core values
2. to provide enhanced, agile support and guidance for the development of high-quality student-centred online and blended education
3. to provide assurance of the quality of education for all university stakeholders, including staff, students and external bodies.
At the heart of the framework's development and approach to implementation are principles of purpose, collaboration, evidence and improvement. Drawing from these four principles, the framework is constructed around seven elements of good design – such as structure, assessment and accessibility – and four "lenses" (flexibility, visibility, engagement, clarity) through which the students' perspective is viewed.
Communications about the framework need to cater to varied experience levels in online delivery across the university's 24,000 students and 5,000 staff, at least 1,500 of whom are involved in teaching.
We encouraged all teaching staff to use the framework to identify the changes they could feasibly make to their plans, based on the evidence of what works for online education. Some staff were already comfortable using technology and seeking out tools to help them do that effectively. Others had never taught in that medium previously.
To ensure the framework was meaningful across the whole range of teaching contexts, we created the "Team of 25" to support its implementation.
Comprising nominated representatives from each of the 25 schools across the university, the team's role is to interpret key messages in the framework into manageable and discipline-appropriate actions that can be rolled out at school and programme level. 
This is managed through a dedicated Teams website and facilitated by a collaboration between our digital learning team and our Centre for Higher Education Practice (CHEP).
CHEP worked closely with the Team of 25 to equip them to, in turn, support their own schools. By providing bespoke one-to-one support, and a range of development webinars and surgeries on topics that included assessment and rapid design implementation, CHEP modelled approaches to implementing the framework, which the Team of 25 members could then take and repurpose, deliver or invite CHEP to deliver within their own school.
This model has proved an outstanding success in terms of reach and impact of the framework across the university.
Engagement with students was integral to the creation of the framework and the implementation model. Student focus groups helped define and refine the framework, not least in the creation of the four lenses, which offer the student perspective. This key element of the framework encourages staff to reflect on how students will experience their teaching. Students have co-led webinars and are full members of the project board.
The aim is for every student to experience high-quality online provision with a distinct University of Southampton flavour. 
"I absolutely love all the work which is being done, and it's so great that it's so student-centred and focused."
Avila Chidume, VP education and democracy, Southampton Students' Union
Lessons learned and takeaways
Since April, when we started to develop our framework, the university has made unprecedented progress in its digital capability for learning and teaching. While we look forward to fully returning to campus, lessons have been learned that we will not want to lose. Through the use of technology, we have found better ways of communicating across traditional organisational silos, to keep in touch with students and to enable them to keep in touch with each other. We have significantly raised the profile of teaching and learning at every level across the university.
Key takeaway lessons include:
The value of establishing key pipelines of trusted and engaged nominated contacts, who can interpret generic and central messages in ways that are meaningful for their disciplines.
The need for close alignment and partnerships among digital learning teams, IT and education development teams. The project is co-led by CHEP and the digital learning team, and the synergy that this provides is key to the successes we have achieved in online teaching and learning. We will continue to work this way as we see the benefit of building confidence in using technologies that are useful to pedagogically driven teaching.
The need to place a high priority on communications with staff at all levels and to have mechanisms for feedback and engagement – such as the Team of 25 – which enable timely advice, support and agile responses to quickly developing situations.
Helen Carmichael is deputy director at the Centre for Higher Education Practice (CHEP) and Bobbi Moore is a senior learning designer in the digital learning team, both at the University of Southampton. They co-lead the Enhancing Academic Support and Delivery Project.
If you would like advice and insight from academics and university staff delivered direct to your inbox each week, sign up for the Campus newsletter.
Standfirst
The sudden shift to online forced university staff to rethink and redesign classes often with little experience or knowledge of remote teaching. Helen Carmichael and Bobbi Moore explain how the University of Southampton supported all faculties to ensure high-quality online courses