View
Image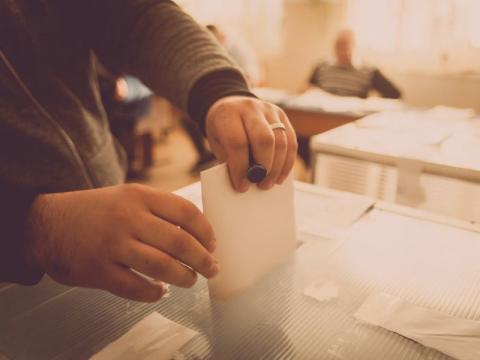 Main text
Competences for democracy
We often think of democracy as parliaments, elections, and constitutions. They are all essential but will not be democratic unless they are underpinned by a culture of democracy – a set of attitudes and behaviours that, for example, encourages citizen participation between and not only in elections, rejects cheating, and requires laws to be reasonable and put into practice.
The Council of Europe developed a Reference Framework of Competences for Democratic Culture (RFCDC), which defines 20 competences classified into four groups: values, attitudes, skills, and knowledge and critical understanding. For every competence, there is a set of descriptors – or learning outcomes – at basic, intermediate, and advanced level.
Why higher education?
Students do not come into higher education with perfectly developed competences for democratic culture. And universities cannot just copy what has been developed for primary and secondary education. Higher education students are older and presumably more mature than those at primary and secondary school, and most of them will be able to vote and exercise their full rights as citizens. They should also participate more fully in the governance of their institutions. Universities should not consider the job of educating active, critical citizens as done but as a job to be continued. To address this, an expert group developed a specific guidance document for higher education that complements other guides on the use of the RFCDC for specific purposes, such as assessment, curricula or pedagogy. 
Culture of democracy in study programmes
The competences outlined in the RFCDC may be integrated into higher education as a single subject or course, across different curriculum subjects, or as a transversal theme incorporated into all or some disciplinary topics.
However, democratic culture is not something to be taught two hours a week and forgotten for the rest of the time, nor is it a topic for "specialists" like political scientists or lawyers only. Providing competences for democratic culture needs to become an integrated part of how higher education sees itself. Examples of how this can be done include holding open workshops and events, inviting external stakeholder involvement in different courses, or engaging students in discussion of how their fields of study can contribute to a healthy democracy or to sustainable development. One very topical, if challenging, question would be how students believe they would have reacted had they been at a Ukrainian or Russian university. What leads academics to speak up at personal danger, and what leads them to conform and keep quiet?
Situations vary considerably, but ground rules include:
making sure that the classroom is a space where students openly discuss their views, even when these may be controversial;

encouraging students to play an active role in their own learning;

finding ways for faculty to work together to include the RFCDC across study programmes and departments;

encouraging critical thinking, which includes not only "finding fault" with what exists but exploring alternative solutions.
Engaging the whole institution and beyond
Democracy cannot be learned in theory alone or solely in the classroom. Institutions can practise what they teach by engaging students in the governance of the institution, from department level up. Student representation is one of the strong points of European higher education. It is nevertheless important that leaders and staff encourage students to make the most of the possibilities that exist. Everyone cannot be elected but everyone can engage with their representatives.
Cross-border credit systems such as the European Credit Transfer and Accumulation System, that are now a staple of European higher education, combined with the ability of students to take credits outside their main area of study can be used to develop broader democratic competences. Students could for example get credits for community engagement, such as working with local schools and civil society. Queen's University Belfast works with a local community centre in an area where academic role models are few and the Queen's campus is seen as a place that one walks past, but not into. Queen's did not ask its professors to work with local youth. Instead, Queen's sent students. They are credible role models, and they can explain schoolwork and motivate young people in language they understand. Hopefully, this work will also encourage students to remain active, committed citizens after they graduate.
Democratic values for all
Education for democratic culture is part of the mission of higher education. It is for all students and staff, not just "specialists". We can all be challenged to think about what our own discipline can do and how we would react if democracy were taken away from us. Students should engage in the life of the institution as well as in the life of their local community, such as through work with schools, charities and other civic organisations. By using the tools available within the European Higher Education Area, such as credits, this work can be made part of everyone's studies and not left to an engaged minority to carry out in their spare time.
Sjur Bergan was head of the Council of Europe Education Department from 2011 to 2022.
If you found this interesting and want advice and insight from academics and university staff delivered direct to your inbox each week, sign up for the THE Campus newsletter.
Additional Links
Further information about the Reference Framework of Competences for Democratic Culture (RFCDC):
Read more related articles by Sjur Bergan:
Standfirst
A guide to how higher education can help develop a culture of democracy among students, through study programmes, a whole institution approach and community engagement, by Sjur Bergan