View
Image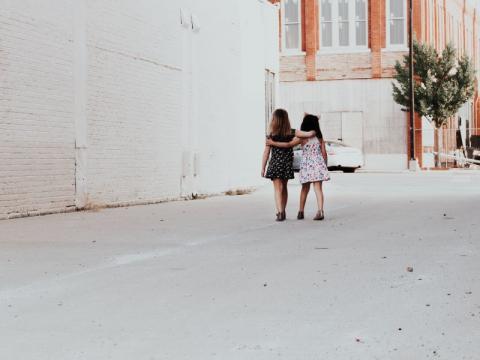 Main text
When a home is constructed from stone, the cornerstone is the first stone to be laid. It orients the placement of all that follows. It can't be added on later. The same is true of a pedagogy of kindness. It can't be a checklist that is pasted over a syllabus that already exists – it needs to be foundational to course design and central to an instructor's teaching practice.
Critics may say that they "can't be kind and still be rigorous" or that "being nice won't help my students meet high standards". But here's the thing – a teaching strategy that has connection, care and compassion at its core is evidence-based pedagogy. Studies have shown that increased feelings of connection and inclusion improve both student learning and student wellness.
Here are 12 ways that you can incorporate a pedagogy of kindness into your teaching practice:
1. Be kind to yourself: Put your own oxygen mask on first. It is difficult to practise a pedagogy of kindness if we are nearing burnout, so a plan for our own rest and support should be prioritised. In recent workshops I've attended, this point was often at the end of a longer list. We need to start highlighting it as foundational.
2. Make deliberate connections: From learning names to circling back to student-generated examples to holding open office/student hours, we can show our students that their personal experiences are valuable, and that they are more than a number in our classes. Offer stories about yourself, your experience and your background. Highlight the value of openness and vulnerability.
3. Encourage dialogue and feedback: We can include "tickets out the door" after each lecture, then incorporate responses as touchpoints for discussion at the start of the next lecture. We can ask students specific questions: "What support do you need that you don't have?" or "What is your muddiest point from the last week?" An open dialogue about feedback and acting upon it shows our students that we are genuinely listening.
4. Model empathy: By talking about student experiences and perspectives both within and beyond the course, we can model empathy. Explaining reasons for our course-design decisions and showing that we take students' perspectives into account can help with this. As Karen Costa, faculty developer specialising in trauma awareness, has noted in her workshops: "We are not experts in counselling, nor experts in processing trauma, but we can act with empathy."
5. Use inclusive syllabus language: Syllabuses are often the first point of contact a student has with our courses, and we can use them to set the tone and stage. Inclusive and communal language signals that we value a sense of belonging.
6. Give students choice: Incorporate into the course design elements that allow students to take ownership of their learning. This could take the form of selecting an essay topic or a due date from a range of options, or deciding on the assignment format, such as an essay or a podcast with a transcript. Student choice is also a core component of universal design for learning.
7. Build in flexibility: Incorporate flexibility into your syllabus, such as date windows for assignment submissions or the option to drop the lowest 20 per cent from reading assignment submissions.
8. Reframe failure: Strive for an ethos of "practice makes progress" rather than the traditional "practice makes perfect". By emphasising a growth mindset, you allow students to embrace and learn from failure and to practise self-compassion when reflecting on errors. With a focus on the process of learning, rather than the outcome, students may be more willing to engage with challenging material.
9. Reflect: Incorporate reflection and revision assignments where students can learn and grow from prior errors. Through this we can further normalise learning from mistakes and can model using feedback as an opportunity for reflection, learning and growth.
10. Be trauma informed: Recognise that trauma is both real and pervasive. We won't know, and can't assume, which of our students have been impacted by trauma and must ensure that our teaching practices are consistently trauma-informed and empathetic. As Joshua Eyler, director of faculty development at the University of Mississippi, has noted, we all have "unprocessed grief and trauma from the past year", thus highlighting the importance of a trauma-informed approach to learning.
11. Learn from kindness practitioners: Cultivate your own community of kindness practitioners, both within and beyond your institution. Explore the thoughtful works of educators including feminist professor and author bell hooks, Maha Bali of the American University in Cairo, Jesse Stommel of the University of Mary Washington, Mays Imad of Pima Community College, Cate Denial of Knox College, Joshua Eyler, Karen Costa and others.
12. Say 'no' to theatre: The expressions of care and kindness in our courses can't be only performative. We need to follow up our declarations of compassion with structural and substantial supports. As Maha Bali has noted in her workshops and writings: "It's important that this expression of care is genuine."
As we design our courses, we need to think about what our cornerstone will be. What theme should run through every aspect of our course? What core tenet should guide our course design decisions? If increased learning and wellness is our goal, we need to build from a foundation of kindness.
Fiona Rawle is an associate dean, undergraduate, and associate professor, teaching stream, in the department of biology at the University of Toronto Mississauga.
If you found this interesting and want advice and insight from academics and university staff delivered directly to your inbox each week, sign up for the THE Campus newsletter.
Additional Links
Read more higher education teaching and learning insight from: 
Standfirst
Fiona Rawle outlines a pedagogy founded on human connection, care and compassion that improves student learning outcomes