View
Image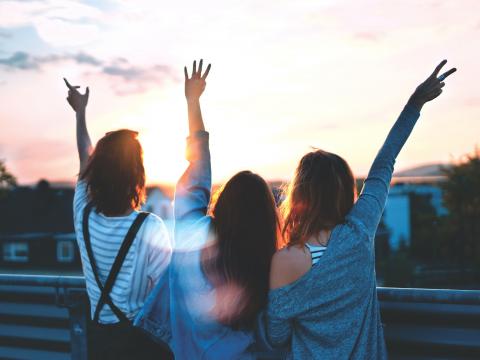 Summary
This video will cover: 
01:27 Positive education and wellbeing workshops explained 
02:10 The importance of peer support 
02:31 Counselling services and informal chat rooms  
Transcript
Higher education settings typically present students with less structure, more academic demands, unfamiliar communities, new roles and personal responsibility. A substantial body of research indicates that stress, maladjustment and mental health problems are high among higher education students.  
Unsurprisingly, the Covid-19 pandemic presents additional challenges to students that exacerbate a vulnerability to mental health issues, as well as isolating them from potential vital support mechanisms on campus. 
Recognising that educators must be responsive to the evolving complex mental and well-being needs of their students, our school has created a variety of learning experiences to ensure that students continue to receive sufficient attention and support during challenging times, both inside  and outside the virtual classroom.  
In particular, we stress the importance of developing the social and emotional skills of our students. These include self-awareness, self-regulation and interpersonal skills.  
We also believe that meeting students' social-emotional needs should not be left to counsellors alone, but rather a multidimensional approach should be adopted to create a supportive virtual school community. 
Our approach can be broken down into five components:  
Number one: positive education. We stress the importance of personal development by incorporating a compulsory positive psychology course in our curriculum, teaching students  topics such as happiness, character strength, gratitude and life meaning.  
Secondly, well-being workshops. We value school community collaboration and, through working with dedicated practitioners, we offer a range of interactive online and offline workshops on topics such as mindfulness, sound therapy, animal-assisted therapy, and expressive therapies. Allowing students space to enjoy moments of togetherness and quality self-care.   
Moving on, peer support. Having a strong social support network is critical to help us through the stress of tough times. To strengthen these aspects, whether online or offline, we arrange meetings to allow students to interact with graduates for a stronger sense of shared meaning and connectedness.  
Next, counselling sessions. Like our formal teaching and learning, we also offer our counselling services online to students who are in need.   
Last but not least, informal chat rooms. To further help us build relationships with students during tough times, regular meetings are in place to allow students to share their thoughts and suggestions with programme leaders in a relaxing environment, while physically apart.   
The value of social-emotional learning is vital in higher education. To better prepare students for an increasingly uncertain future, we will continue to look for creative ways to ensure that our students are not only surviving but also thriving in current challenging times. Thank you for watching. 
This video was produced by Benjamin Tak Yuen Chan, dean of Li Ka Shing School of Professional and Continuing Education and his team at the Open University of Hong Kong. 
The presenter was Kathleen Chim, chartered psychologist and head of the science team at the Open University of Hong Kong. 
Standfirst
The Covid-19 crisis has led to worsening mental health and increased stress among students. Kathleen Chim talks about how the Open University of Hong Kong has tried to build students' mental resilience through socio-emotional learning