View
Image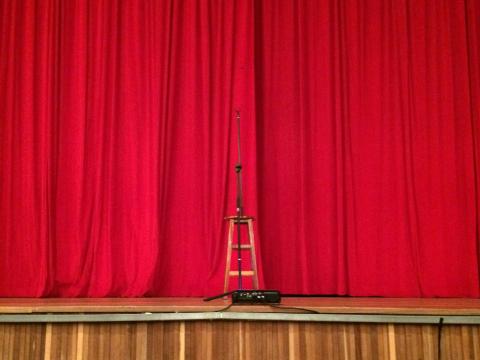 Main text
Engagement and interactivity are crucial to positive learning outcomes. If students are not engaged and participating then they are less likely to succeed in their studies, or find much joy or enlightenment in their experience, and we have failed in our roles as educators.  
Since the pandemic struck, some universities' approach to digital learning has been "well let's just do a webinar" but as a longer-term solution this devalues the opportunity that online learning presents. Students won't learn that way and they certainly won't be getting value for money, which is important in an increasingly competitive market. 
Universities need to identify ways to make their teaching practices more "sticky", particularly as the future university campus is not so much red brick, but aluminium –the laptop. 
Merely putting the "sage on the stage" in a webinar does not enrich the learning experience, nor does it make best use of the technology designed for remote learning. 
Whatever the format used, when it comes to the learning experience, two core principles remain – engagement and interactivity. So how can universities that have previously relied on in-person learning techniques achieve this remotely? 
Create and monitor engagement 
If your online learning model is based on a one-way monologue there is no space for participation from students. It is human nature to tune out rapidly if not required to be actively engaged. So instructors should use the available technology create a more interactive experience during online classes to keep students focused. From smartphone voting, surveys and interactive quizzes to chat boxes and gamification of lessons, all these tools improve engagement. 
By setting up clear tools and channels for students to interact with each other and their instructor, provide feedback and discuss and apply teaching material, it is much easier to monitor levels of engagement. This provides valuable insight into students' progress and preferred teaching methods. 
Bite-size is best  
The average in-person lecture lasts roughly an hour. That does not translate to the online environment. Studies suggest concentration on videos wanes after 20 minutes. Consequently, online videos should be kept to bite-sized chunks. A one-hour lecture should be broken into episodes of 10 minutes, each linked to a few interactive questions to assess learning. 
Plenty of research about effective online teaching and learning is available. It's important to apply evidence-based learning to your online course design and delivery if you want to ensure it is student- not lecturer-focused.  
Time zones 
Many institutions in the UK, US, Australia and elsewhere are highly regarded internationally and attract a considerable percentage of foreign students. The pandemic has precluded campus study with many international students studying online in their own country. With this in mind, one student's 9am will be someone else's 3am. To continue to keep this international body engaged and feeling valued, students will expect more than pre-recorded lectures and so lecturers need to be mindful to schedule live classes at times that will suit everybody. They should also provide plenty of options for asynchronous learning and watching or listening back to live sessions where needed. 
Bandwidth  
A potential issue for international students, particularly from developing nations, is the issue of connectivity. It's important, therefore, to be sensitive to file size and download speeds. Low bandwidth can make webinars impossible for some students and so teaching content such as video downloads and interactive elements like quizzes and voting need to be designed so as not to disenfranchise students whose data speeds are low.  
Developing communities 
It's important to remember how much students learn from one another and facilitate this. By developing "communities of practice", you bring together a motivated group of learners who are passionate about their specialty, who can share and discuss ideas and help one another work through difficult topics or scenarios. Create or use existing shared spaces in your learning management system and other online platforms to support these learning communities and group assignments.  
As more academics get to grips with technology-enhanced learning, the pandemic is beginning to reveal the strengths of online education.  
However, there is little point embracing technology for technology's sake. A thorough understanding of student needs and learning goals is needed first, so universities can harness the technology that will be most effective in achieving these.
Steve Davies is professor of medical education at the University of South Wales, a consultant physician in Cardiff and the founding director of Learna, a provider of postgraduate online education. 
Standfirst
It's time for the sage to step down from the stage, according to Steve Davies who shares simple steps to ensure technology enhances learning outcomes