View
Image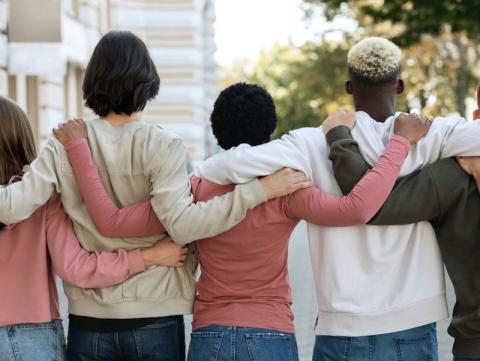 Main text
There are now more than 27 million refugees worldwide, but just 5 per cent have access to higher education. People who have been forcibly displaced bring a host of valuable skills and experiences with them, and a university education is often key to achieving their goals as they build a new life in the UK. However, many face difficulties and delays when trying to fund or apply for university study.
The good news is that universities are well placed to provide support. Student Action for Refugees (Star) has campaigned for equal access to university for refugees and people seeking asylum since 2008, and here we offer guidance drawn from our experience of supporting universities to set up scholarship and access programmes and from students with lived experience.
A quick note about language – there are various terms to refer to people who have experienced forced displacement, including "refugee", "asylum seeker", "forced migrant" or "displaced person". These terms capture a wide range of immigration statuses and individual circumstances. Remember that, just like any university applicant, each applicant who has experienced displacement will have their own personal experiences and may not identify with these terms.
1. Provide scholarships and financial support
There are now 80 universities across the UK that offer scholarships and bursaries for refugee and asylum-seeking students, often called Sanctuary Scholarships. These scholarships are a lifeline for people who are rebuilding their lives in the UK – especially for people seeking asylum and those with limited leave to remain who aren't able to access student loans. The best scholarship programmes take into account the full student experience, providing not just a fee waiver but a full package of financial and pastoral support to help the student flourish.
2. Classify asylum-seeking students as home students for fees purposes
People seeking asylum in the UK are usually classed as international students and charged international fees. With no access to student loans and no right to work, these high fees are usually impossible to afford. However, individual universities set their own tuition fee rates and can decide to charge a lower rate to people seeking asylum. A policy of charging home fees to asylum-seeking students is a great step to reduce the financial burden, especially when coupled with a Sanctuary Scholarship programme. It's also a powerful way for your institution to make a clear statement that asylum-seeking students – who are in the UK to seek protection rather than to study – are not international students.
3. Help applicants prepare for university study
Preparatory courses provide a helpful stepping stone for displaced students who have completed their secondary or higher education overseas. This is especially true for prospective students who have the qualifications they need – for whom school or college is not the right fit, but who need a helping hand to prepare for university study. Free pre-sessional English language programmes can help applicants reach the level they need to succeed at university, while short courses on academic skills can help build the applicant's confidence and knowledge of the higher education system.
4. Be flexible with admission requirements
Many displaced students have experienced educational disruption, so find it challenging to meet standard admission requirements. People who have fled war or persecution often don't have certificates to prove previous qualifications, while others may need support to understand if their qualifications meet your university's criteria. Universities can help by including displaced students in their contextual admissions policy, supporting applicants to prove the equivalency of their qualifications (for example, facilitating an ENIC statement of comparability) and providing alternative ways for applicants to illustrate their academic abilities. Bear in mind the costs associated with English language exams such as IELTS (International English Language Testing System) and opt for cost-free exams or in-house assessments.
5. Share (clear and inclusive) information widely
If your university already has support in place, think about how and where it's being shared. Connect with local and national charities and support groups to help spread the word. Review your university's website and make sure the information is clear and accessible to people who may not be familiar with UK universities, and that the language you use is welcoming and inclusive. Organise dedicated open days for applicants who have experienced displacement – if there's a Star group at your university, they can even help organise it.
6. Remember the whole student journey
Creating opportunities for prospective students to attend university is the first step, but it's essential to ensure support throughout the student's degree. While the needs of each student are unique, those who have experienced displacement are likely to have experienced trauma and may face additional stress related to their asylum claim or regularising their immigration status. Access to high quality mental health and well-being support can help mitigate these challenges. Where possible, have a member of staff who acts as a single point of contact and can signpost to additional support.
Above all, opening access to university for refugees and people seeking asylum means making your university a welcoming place. This list is just a start to set your institution on a path to creating a more inclusive campus and sense of community for people who are seeking sanctuary in the UK.
Siobhán Coskeran is the access to university coordinator at Student Action for Refugees (Star).
If you found this interesting and want advice and insight from academics and university staff delivered direct to your inbox each week, sign up for the THE Campus newsletter.
Standfirst
People who have fled war and persecution often face barriers to continuing their studies in the UK. Here are six ways universities can help to improve access